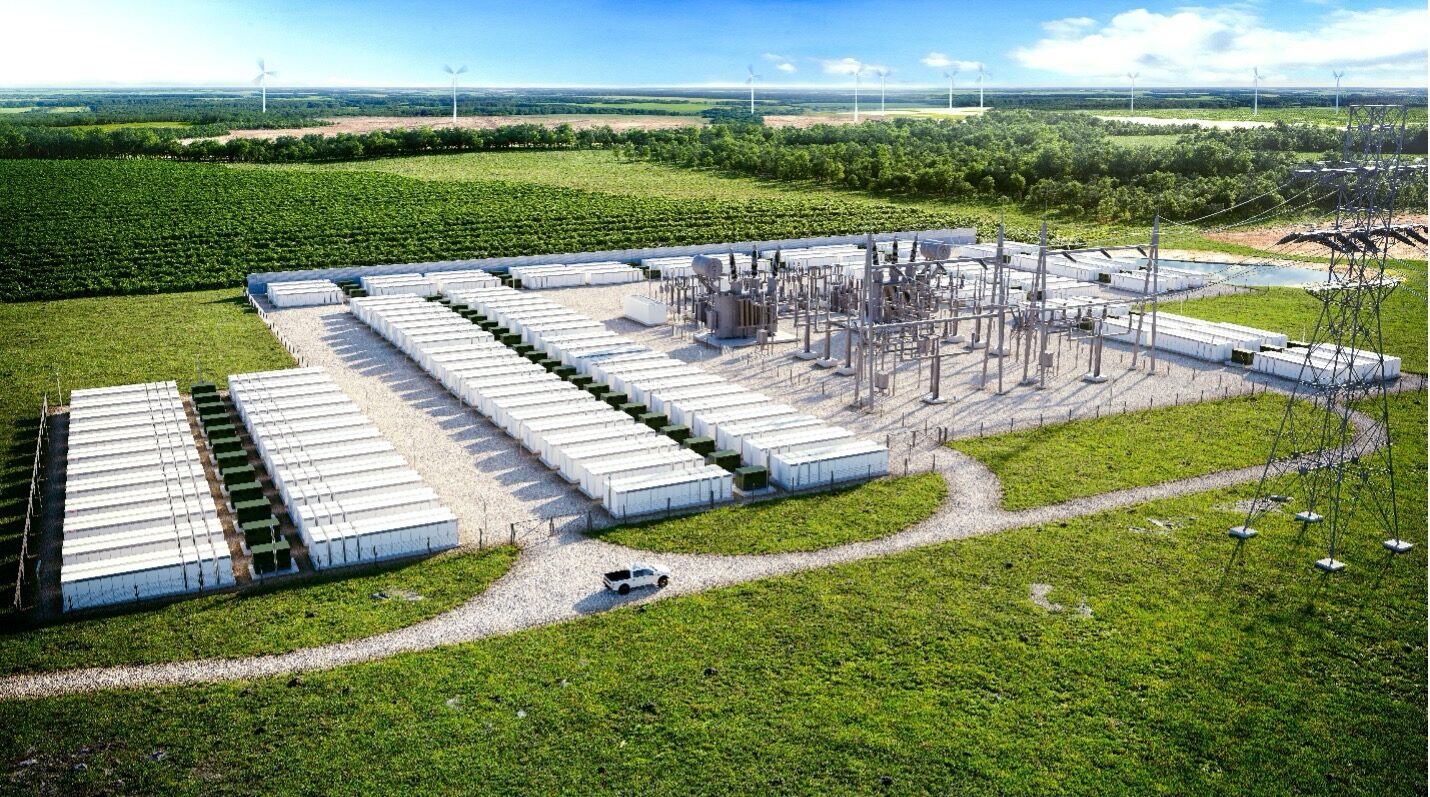 The governments of Canada and Ontario are working together to construct the biggest battery storage project in within the country. The 250-megawatt (MW) Oneida Energy storage project is being developed in partnership with the Six Nations of the Grand River Development Corporation, Northland Power, NRStor and Aecon Group.
The federal government has just provided an additional $50 million in funding. The Canada Infrastructure Bank has played a key role supporting project development and is collaborating with the Oneida Energy storage project on an investment agreement. This project is one other milestone in Canada and Ontario's plans to construct the reliable and inexpensive clean electricity grid that can help to power the long run of Ontario's economy.
"When our two governments work together, in partnership with Indigenous communities, we can assist to construct a stronger economy and a more sustainable province," said Chrystia Freeland, Deputy Prime Minister and Minister of Finance. "With this recent federal investment—and significant support from the Canada Infrastructure Bank—this project will help make electricity cheaper for Ontario families, and play a very important role in constructing the clean electrical grid that Ontario will count on for generations to come back."
The Ontario government has directed the Independent Electricity System Operator (IESO) to enter right into a 20-year contract for the Oneida Energy storage project to support the expansion of the province's clean energy supply.
"I'm thrilled to see so many great partners come together to construct this world-class project that can provide inexpensive, clean energy for generations to come back," said Ontario's Premier Doug Ford. "With a growing population and as we secure game-changing investments in our economy, our government is supporting revolutionary and daring energy solutions to satisfy the increasing demand for power, including battery storage and small modular reactors."
The Oneida Energy storage project will support the operation of Ontario's clean electricity grid by drawing and storing electricity off-peak when power demand is low, and returning the facility to the system at times of upper electricity demand. The project will begin operations in 2025 and supply enough power to satisfy the height demand of a city the dimensions of Oshawa. It'll greater than double the quantity of energy storage resources on Ontario's clean electricity grid from roughly 225 MW today to roughly 475 MW upon its completion in 2025.
"The Government of Canada is pleased to collaborate with partners to unlock the energy storage solutions needed to store clean energy while meeting increasing electricity demands," said Canada's Minister of Natural Resources, the Honourable Jonathan Wilkinson. "The Oneida Energy storage project represents a big Indigenous-led development that can create good jobs for Canadians while reducing emissions. The Government of Canada is pleased to speculate $50 million in constructing this project with Indigenous partners – leading to one in every of the world's largest battery storage projects. I would love to congratulate all of those involved."
The Oneida Energy storage project is anticipated to cut back emissions by between 2.2 to 4.1 million tonnes, the reminiscent of taking over to 40,000 cars off the road.
Ontario's electricity grid is greater than 90 per cent emissions free. Energy storage will allow the storage of baseload generation like nuclear and hydro, while also supporting the mixing of intermittent resources like wind and solar.
"The Oneida Energy storage project is an amazing example of what might be achieved through strong and meaningful partnership with Indigenous communities," said Todd Smith, Ontario's Minister of Energy. "This project, a part of our government's larger plan for the last decade to grow our reliable, inexpensive and clean electricity system, will be certain that we've got the electricity we want to support our success in driving electrification and attracting recent jobs to the province including unprecedented investments, from electric vehicles and battery manufacturing to wash steelmaking."
Following the funding announcement, Northland Power Inc. announced the successful execution of an Energy Storage Facility Agreement (ESFA) with the IESO for the Oneida Energy Storage Project. The project will profit from a 20-year fixed price contract for revenue payments with the IESO in Ontario for the vast majority of the capability from the project. The remaining capability will earn market revenues through sales into the wholesale market. Execution of the ESFA follows the issuance of a Ministerial Directive to enable the project to proceed, granted by the Government of Ontario.
"The Oneida Energy Storage Project is a milestone for Ontario's burgeoning energy storage sector. For Northland, this project marks our first storage investment. As trusted and experienced operators in Canada, the chance to construct and operate Canada's largest battery energy storage project holds special significance," said Mike Crawley, president and CEO of Northland Power.
The project has also finalized a battery supply agreement and a long-term service agreement with Tesla Inc. for the provision of key components and services, in addition to an EPC agreement with Aecon Group Inc. for designing, engineering and constructing the ability.
Featured image credit: NRStor Inc./Newsire